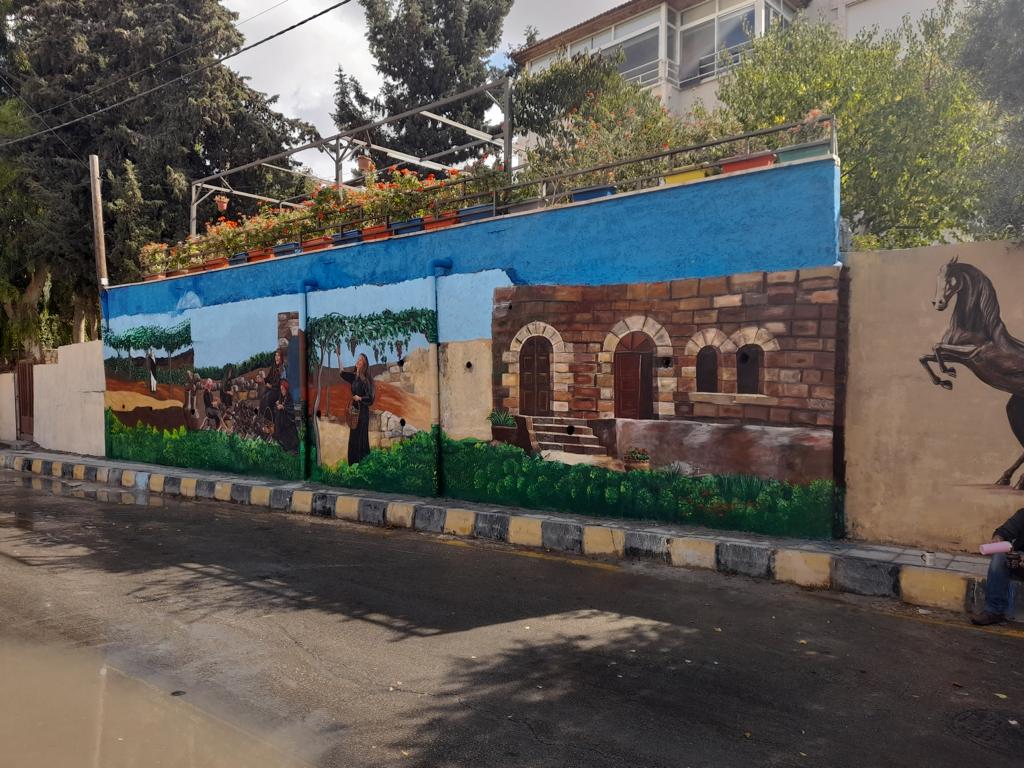 Building on its commitment towards supporting society, preserving the environment, and protecting heritage, The Housing Bank- the most widespread bank in Jordan - announced its support for the Fuheis murals project, one of the programs of the Bait Al-Turath wal Funoon.
The project's goal is to create 1,400 square meters of unique artistic murals across Fuheis in the Balqa governorate, reflecting local customs and traditions while consolidating heritage and national identity by telling the story of the region, its people, and their social lives: giving the city an aesthetic perspective. A grape collection, a harvest painting, a wheat painting, and other paintings are among the murals, which aims to communicate the importance of maintaining and revitalizing Jordan's heritage.
Bait Al-Turath wal Funoon conducted this project in collaboration with the Fuheis Municipality and with the Ministry of Culture's support. The project is part of the Housing bank's corporate social responsibility strategy, which aims to optimize its societal contribution through community service, in line with the bank's pioneering position as one of the country's prominent economic pillars.
Over the course of 48 years, the bank's societal journey has been marked by the adoption, launch, and support of numerous initiatives and programs in various sectors that support the local community, including the environmental, cultural, and artistic sectors. The bank has contributed to the establishment of public parks, green development projects and afforestation, artistic and heritage murals, as well as encouraging Jordanian artists and writers and supporting cultural and artistic initiatives and institutions, believing that preserving environmental, aesthetic, and cultural diversity is an integral part of the sustainable development process.