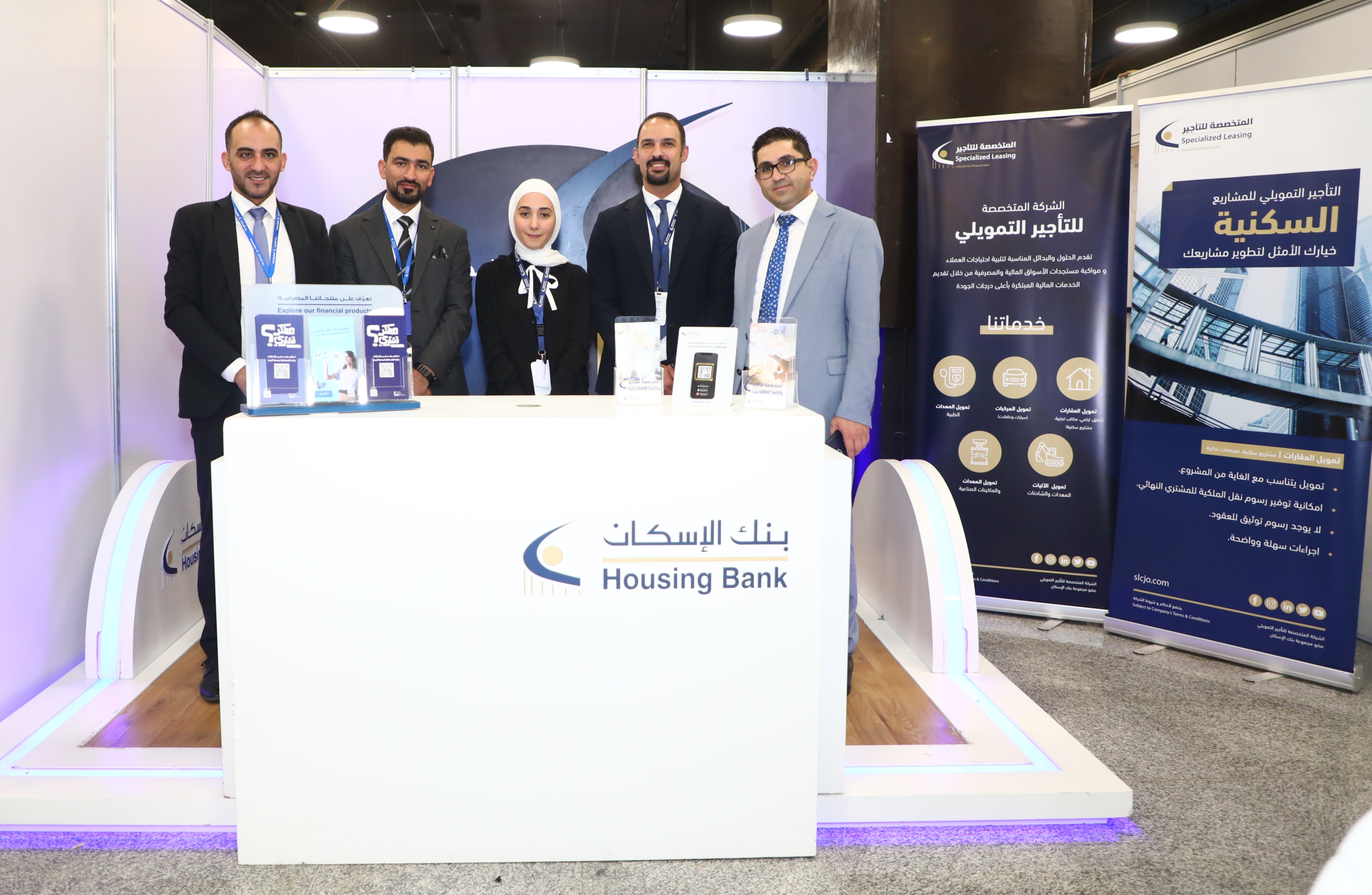 Housing Bank-the most widespread bank in Jordan along with its subsidiary company Specialized Leasing took part in the Jordan Gate Exhibition 2022, which was held under the patronage of Minister of Investment Khairy Amr between August 10 and August 13 at the International Exhibitions Center in Mecca Mall.
A team representing the bank and Specialized leasing Company were on hand at the pavilion to showcase the real estate owned by the bank and financed by Specialized Leasing Company to the exhibition's visitors, who included both individuals and companies specialized in housing projects. The teams were also available to introduce visitors to the bank's high-end banking services and innovative solutions, with a focus on housing and real-estate loans, as well as the leading leasing solutions offered by the company to those interested in buying residential real estate or financing housing projects.
The exhibition, which was organized by the Technical Advisory Center for the Organization of Exhibitions in partnership with the Better Homes, is in line with the bank's avid role in encouraging investment in real estate and housing projects in Jordan, especially in view of the fact that more than 100 leading regional companies in the field of housing and real-estate development took part. The exhibition is recognized as the largest gathering of housing companies under one roof, offering exclusive offers on more than 10,000 real-estate units to the exhibition's visitors
Housing Bank regularly presents its clients with exclusive housing loan campaigns that are considered the most competitive in the Jordanian banking market. The loans feature interest rates as low as 5.75%, with funding of up to 100% of the estimated value of the property and the option to repay over a period of 30 years. This includes a grace period for new loans as long as 24 months if used for construction, and six months if used for purchasing. Expatriates are also eligible for loans as well as the opportunity of obtaining a credit card with free issuance fees for the first year and a one-time 1% commission for credit grants during the first year.