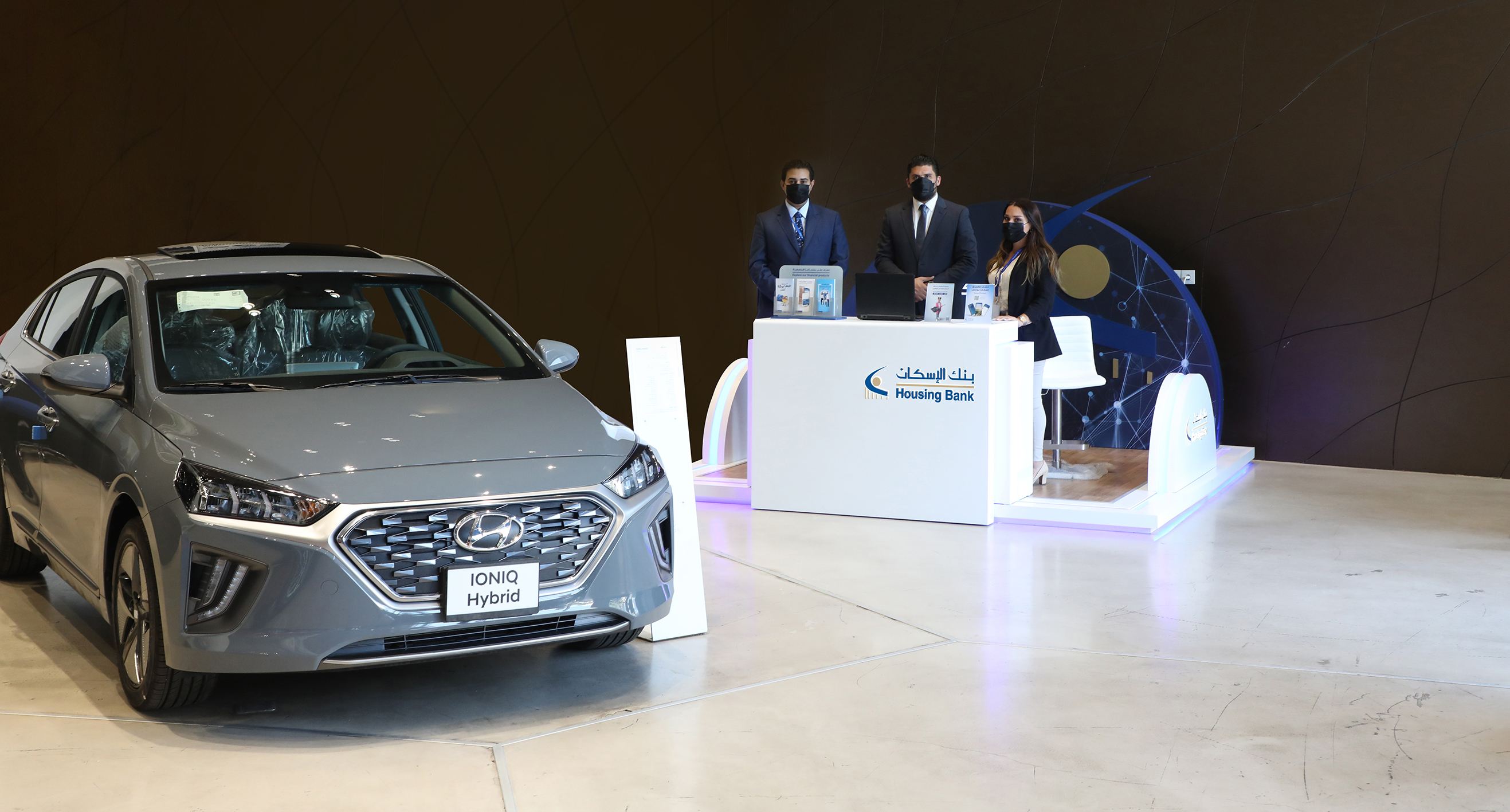 The Housing Bank for Trade and Finance, the most widespread bank in the Kingdom, has launched an exclusive car financing offer in cooperation with Unity Trading Est. - Hyundai Jordan. The Summer Offer with Hyundai offer provides buyers straightforward terms and flexible repayment periods, which is directly in line with the bank's continuous efforts to deliver various financing alternatives that suit the unique needs of its customers.
The exclusive offer, which runs until September 30, 2021, provides customers with the opportunity to choose from a number of different financing programs, including financing rates of up to 100% of the vehicle's value, competitive interest rates, simplified and smooth procedures, flexible and extended payment periods of up to eight years, as well as special grace periods to facilitate the process for Housing Bank customers, regardless of whether they are Jordanian or residents of Jordan.
Through this offer, Housing Bank customers will be able to purchase a car of their choice, from a wide range of models available at the Hyundai dealership, at competitive interest rates and value-added benefits. Interested buyers can visit any Unity Trading Est. - Hyundai Jordan car showrooms, where a Housing Bank sales team will be on hand to handle the details of the purchase directly. Alternatively, buyers can also visit any of Housing Bank's branches nationwide to learn more about details and benefits of financing a Hyundai car.
The Housing Bank regularly offers car-loan programs with integrated financing solutions at competitive interest rates and with flexible repayment periods that allow customers to own their dream car. Loan applications can be submitted in person at any of the bank's branches or electronically through the bank's website, the Iskan Mobile app, the Iskan Online service, or the Iskan 7/24 phone service center.