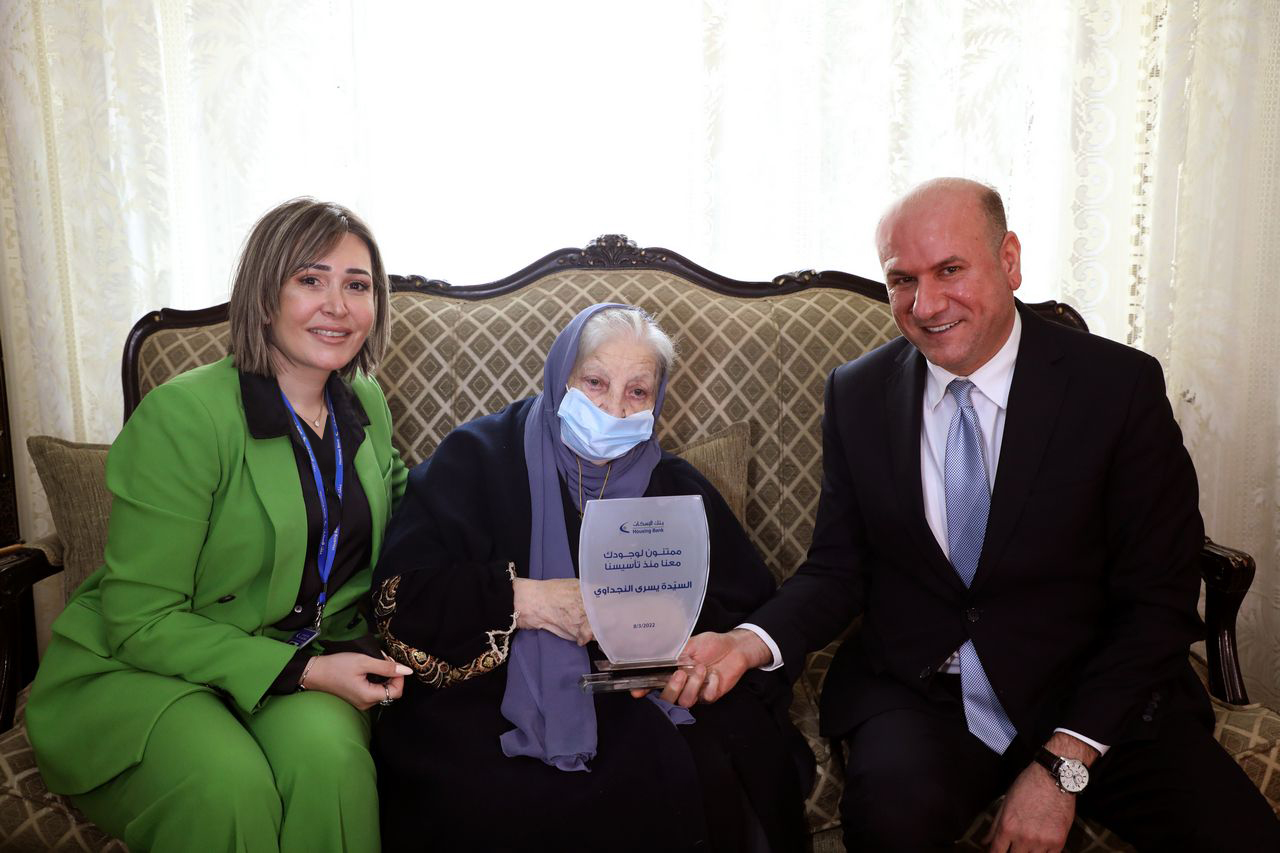 The Housing Bank- the most widespread bank in Jordan- celebrated International Women's Day, on March 8th by honoring Mrs. Yousra Al-Najdawi as the bank's first female client since 1973.
Representatives from the senior management of the Housing Bank visited Mrs. Najdawi's home and shared with her an honorary trophy and a memorable gift in appreciation of her loyalty to the bank since its establishment.
This honoring reflects the Housing Bank's institutional culture in supporting Jordanian women at various levels and their leading role in supporting the development process.
The Housing Bank has financially contributed to many small and medium entrepreneurial projects established by women, in addition to many social responsibility initiatives implemented by the bank that aim at women empowerment. The Housing Bank believes in the importance of empowering women on an economic level and in supporting their vital pioneering role in the society, as well as helping them develop the necessary skills to succeed and be effective and inspiring leaders of the society.
The Housing Bank annually celebrates International Women's Day, believing in the importance of women's role in the banking sector. Last year, it honored a number of its oldest female employees who played an important role throughout the bank's development and achievements over the years.