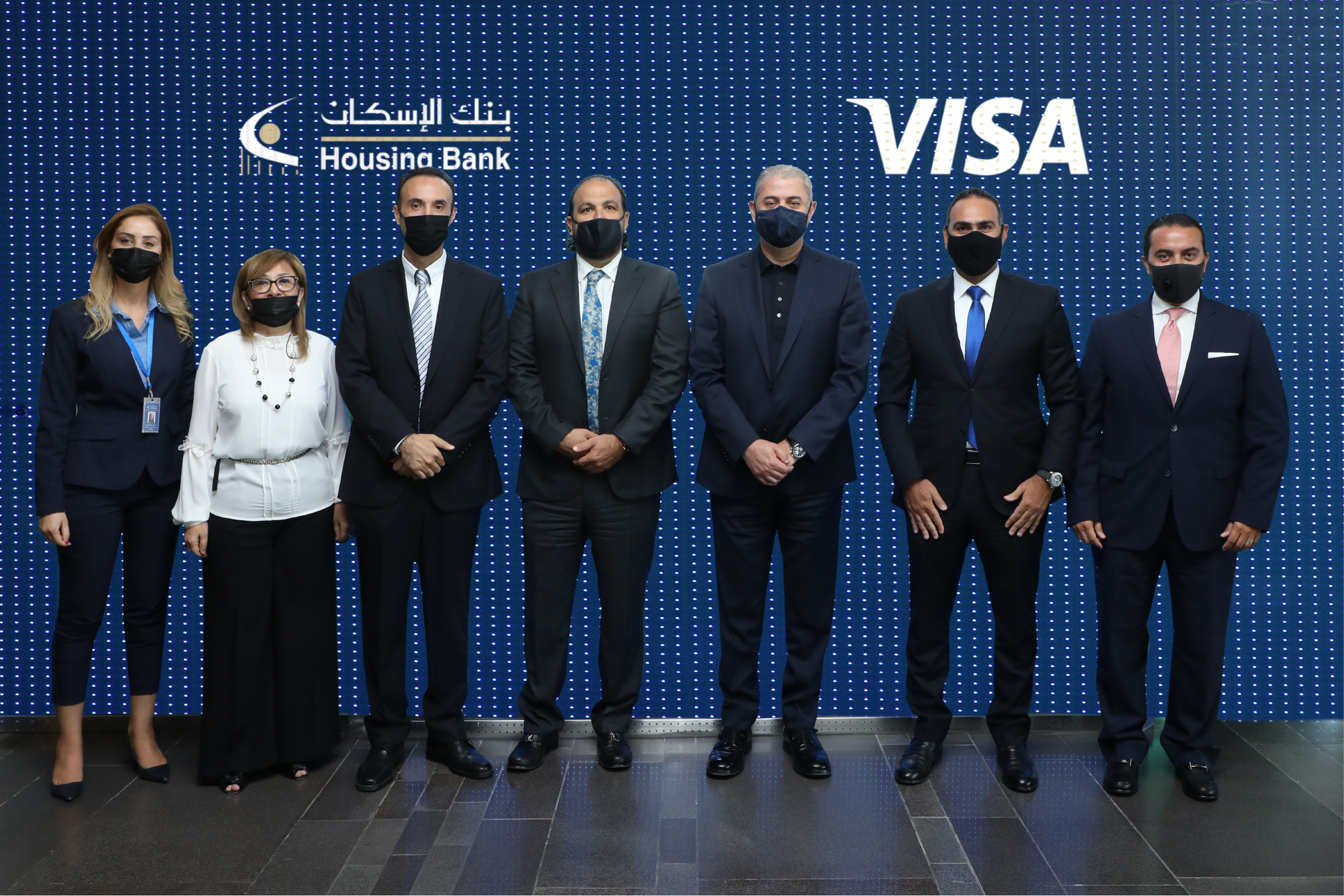 The Housing Bank ​has signed an exclusive strategic partnership agreement with Visa, the world's leader in digital payments technology. The agreement aims to augment Housing Bank's Visa Cardholders value proposition and leverage global best practices to deliver seamless and secure payment solutions. The agreement goes in line with the bank's ongoing efforts to provide the best-advanced banking products and services to its customers. 
The agreement intends to improve the customer journey for Housing Bank Visa cardholders by developing new payment tools and solutions, delivering a variety of competitive and innovative features, products, offers as well as initiating collaborative campaigns between the two parties.
Following the bank's ongoing efforts to develop high-level digital products and services for its customers and clients, the agreement will provide several unique, exceptional payment solutions for the Housing Bank customers, expanding the scope locally and internationally.
Commenting on the signing of the agreement, Housing Bank Chief Executive Officer, Mr. Ammar AL-Safadi, said "We are proud of this extended and strategic partnership with Visa. Through this agreement, we seek to recognize and reward our customers, enhance their banking experience, and keep pace with their aspirations to deliver the best benefits and everything advanced and distinctive, in light of our commitment to expanding our banking products to provide customers with exclusive value-added benefits."
Al-Safadi went on to add, "At Housing Bank, we place the trust and confidence of our customers at the forefront of our priorities. We are constantly working with our partners to provide our customers with the best services, particularly in the area of payments, to guarantee a safe and smooth experience."
Rajaei Ajjour, Visa's Country Manager for Jordan, Palestine and Yemen said, "At Visa, we are proud of our long-standing strategic partnership with Housing Bank, and by working together, we will continue to offer competitive and advanced services that provide Housing Bank's Visa Cardholders with a unique and rewarding experience. This renewed partnership demonstrates the strong commitment Visa and Housing Bank has to continuously develop the right digital solutions and enable cardholders to pay and be paid, anytime and anywhere."
Mohanish Agni, Visa's General Manager for Levant and Pakistan added, "We are delighted to continue our journey with Housing Bank, and are pleased to cooperate with our valued partner in a structured and diversified agreement that aims to grow digital payments and bring more innovative products and Customer centric solutions to the markets where the bank operates.
The agreement opens opportunities and prospects for both parties to cooperate in providing advanced digital payment services to keep pace with customers' needs and innovations in the field of secure, convenient, and reliable payment services.
The Housing Bank, in collaboration with Visa, offers a diverse range of payment cards, including a variety of products that provide a secure means of payment, both locally and internationally, while also providing the highest possible privileges on payment cards and in line with the aspirations and needs of various customer segments.​​​​