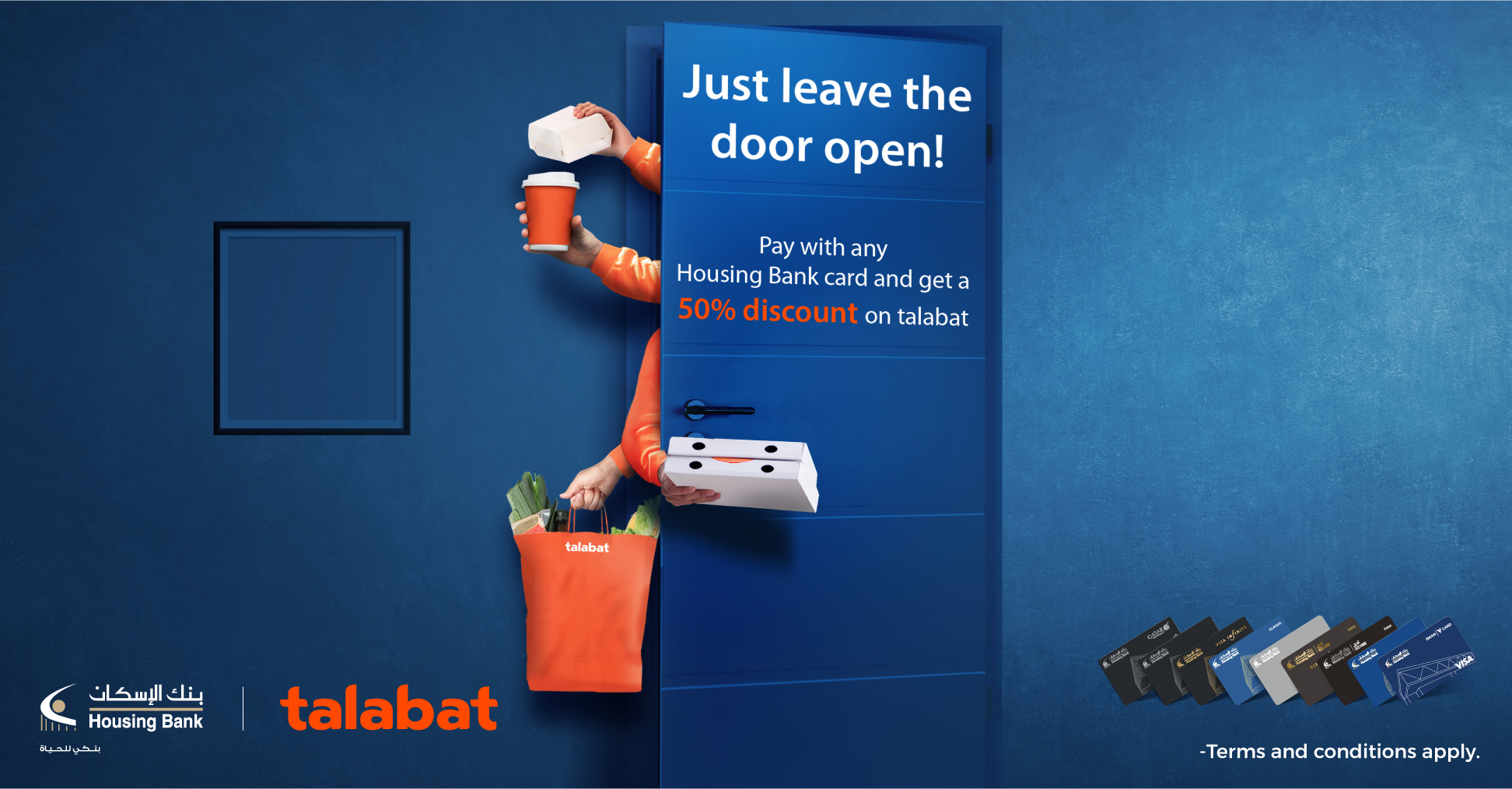 The Housing Bank launched a promotional campaign for talabat users who pay using any of the bank's cards (credit, direct payment, and prepaid) when making any electronic purchases through the talabat application.
Housing bank customers who complete any order through talabat, will receive an instant 50% discount for one transaction (up to a maximum of four Jordanian dinars). The offer is only applicable twice during the campaign period, which runs from January 22nd till February 21st, as well as the chance to win four Samsung Galaxy Z Flip4 devices.
The bank constantly aims to improve its client's experience and make it rewarding and enjoyable, by providing services and products with added value. The campaign aims to meet the needs of its clients and grants them exclusive privileges when using one of the many cards issued by the bank.
It is important to mention that the Housing Bank cards, which are designed to provide customers with financial flexibility and purchasing power that meets their needs wherever they are and at any time, have several benefits. The bank's cards are widely accepted both locally and globally, with the ability to withdraw cash at 100% of the value of the ceiling locally and globally, easily and safely conduct online purchases, install purchases at 0% interest, and obtain various exclusive travel benefits. Moreover, the Housing Bank cards offer an automatic subscription to the Iskan Coins program to gain various rewards and benefit from the Iskan Gain program.