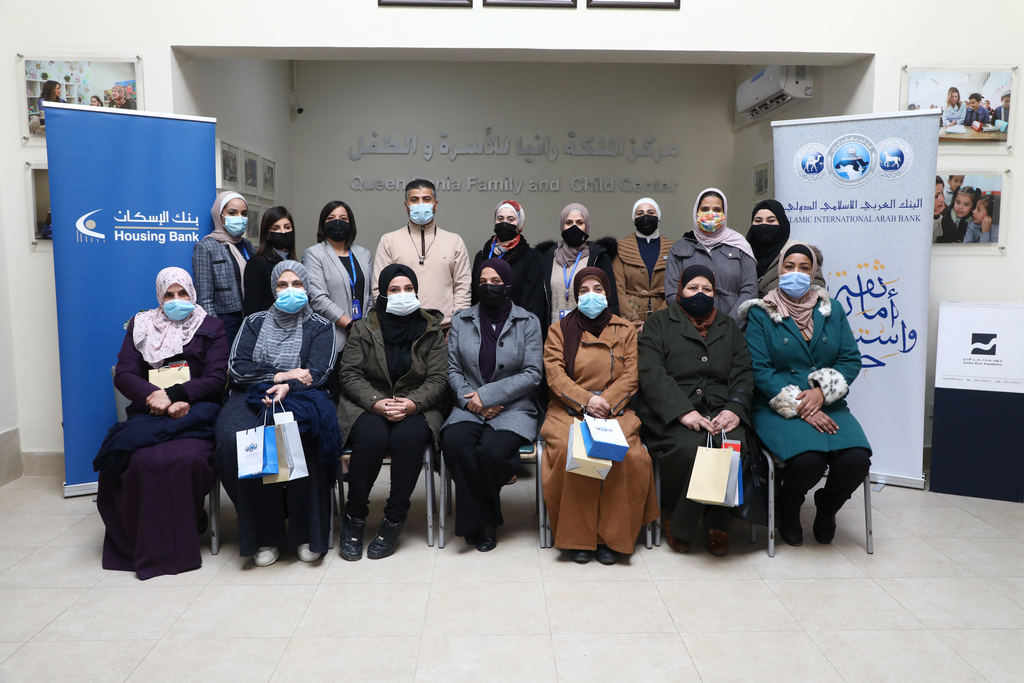 The Housing Bank – the largest and most widespread bank in Jordan – announced its support and participation in the national savings initiative 'Save to Grow', which comes as part of its plans to encourage a culture of savings in society, especially among women. The initiative was launched by the Central Bank of Jordan on World Savings Day at the end of last October.
The Housing Bank participated in two workshops on December 22nd and 30th at the Queen Rania Family and Child Center in Marka to raise awareness among women, school students, and youth about the importance of saving and to improve the saving system through collaboration with official financial institutions, such as Jordan's banking sector and companies that provide electronic payment services, as well as relevant governmental and non-governmental institutions.
The workshops included a number of events and activities that encouraged women to save, achieving the desired goal. The bank awarded four incentive prizes to women who attended these workshops, which consisted of four savings accounts worth 200 Jordanian Dinars each.
The Housing Bank continuously attempts to inspire its clients to embrace incentive programs to save and develop their current account balances by introducing annual promotional campaigns for saving accounts. The bank has launched the Easy Tawfeer service for debit card customers, as part of its ongoing efforts to create products and solutions that help customers to manage their payments, meet their short and long-term financial goals, and to enable them to enjoy a differentiated experience for easy and smart savings.
The Housing Bank is the first Jordanian bank to implement the savings account prize system since 1977. This reflects its leadership and interest in its clients who hold savings accounts and its desire to encourage them to save and promote this positive culture to provide better and more stable living conditions. These prizes also express the bank's appreciation to its account clients, who placed their trust in the bank and selected it to be their first and preferred bank, given its distinguished banking services.