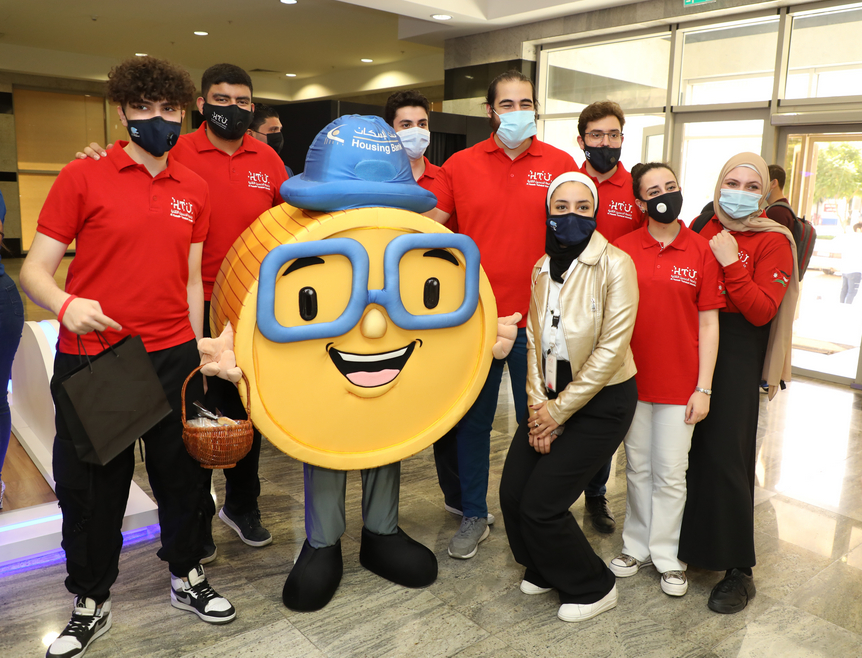 The Housing Bank, the most widespread bank in the Jordan, sponsored a two days orientation event for newly registered students at Al Hussein Technical University, one of the initiatives of the Crown Prince Foundation, as part of its support for the education sector. The event was held at the King Hussein Business Park on 20-21 October to mark the start of the 2021-2022 academic year.
The Housing Bank's sponsorship of this event is part of its ongoing efforts to support educational institutions, as well as its belief in the mission of Al Hussein Technical University and the importance of providing technical and quality education to young people.
The aim of the event was to introduce students to Al Hussein Technical University facilities, a private, non-profit university established as an initiative of the Crown Prince Foundation to develop a distinctive technical education model in Jordan, and to provide local and regional labor markets with trained and qualified young people in engineering and computer science fields. The university's educational process relies on employing the four academic fields of science, technology, engineering, and mathematics. The university is considered a STEM Based Education Institution.
The Housing Bank set up a booth to share information about the bank's business and banking operations, as well as the most prominent services and products it offers to individuals and corporations. On the university campus, there were interactive tours of the "Mr. Coin" character to introduce ISKAN coins, a loyalty and rewards program for debit and credit cards. The university organized a series of interactive competitions with students, and at the end of the event, the bank gave away savings account prizes worth 200 dinars per account to the winners.
The education sector is at the forefront of the Housing Bank's social responsibility programs due to the bank's belief in its importance and role as the foundation of future generations' growth, development, and building.
​​