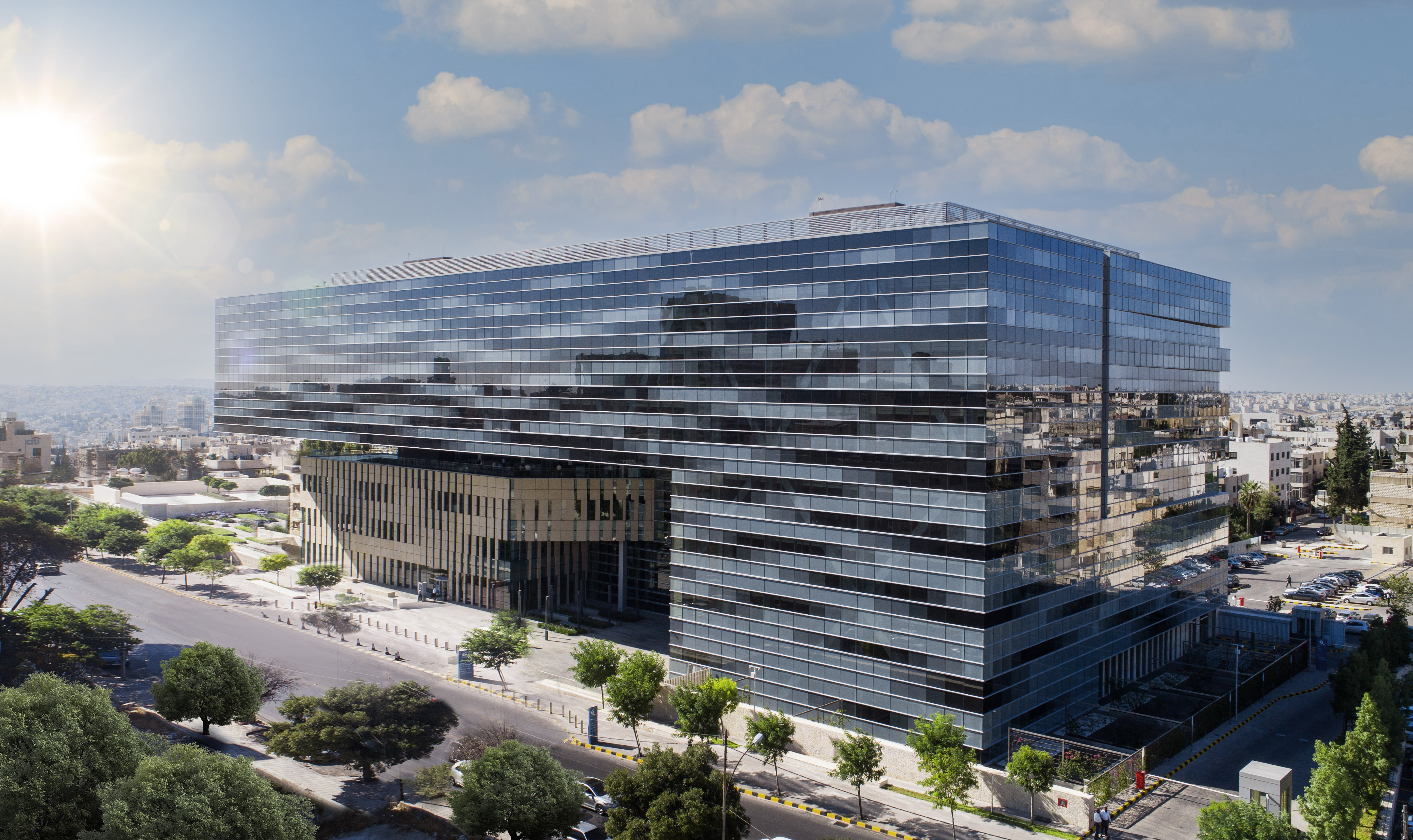 The Housing Bank sponsored, "The Financial Development in Jordan and the Role the Amman Financial Market Plays in Achieving It" discussion session held by the Jordan Strategy Forum on January 29, 2023. The session was led by the Deputy Prime Minister for Economic Affairs and Minister of State for Public Sector Modernization, H.E. Nasser Shraideh. Among the participants were, the Governor of the Central Bank of Jordan, Dr. Adel Al Sharkas, the CEO of Amman Stock Exchange Mazen Wathaifi, Dr. Laith Al Ajlouni, the Chairman of the Board of Commissioners of Jordan Securities Commission, the CEO of Securities Depository Center Jordan, Sarah Tarawneh, the Companies General Controller, Dr. Wael Armouti, members of the forum, and prominent businessmen.
This sponsorship is aligned with both the forum and Housing bank's objectives that aims to achieve comprehensive sustainability. The bank is also eager and committed to taking part in events that stimulate financial development, because it directly impacts the recovery, stability, growth of the economy, in addition to the bank's vision of empowering Jordan's economic sector as part of its social responsibility strategy.
Participants discussed a variety of crucial topics that will improve the Kingdom's performance as well as elevate its global performance ranking and competitiveness indicators. The topics included removing barriers to support economic recovery, the critical role the Amman Financial Market plays in achieving financial development and the importance of stimulating it, and the significance of implementing the economic growth vision recommendations.  The discussion session also touched on the necessity of adopting a governance approach to develop working mechanisms and disclosure to increase confidence, the function of financing institutions from banks in development, the requirement to harmonize the legislative reference for the operations of capital market institutions, and much more.
The Housing Bank is committed to diversifying and enriching its portfolio of solutions, services, and products, including the advanced digital ones, within the framework of flexibility, quality, and technology. Housing bank is also working toward keeping up with modern trends and meeting the ever-changing requirements, especially in light of the constant shifts in global conditions and changes in markets and economies, while facilitating access to them. Eventually, it will improve the financial inclusion rates and serve the priorities and objectives of the Jordan's Economic Growth Plan vision on Future Services.