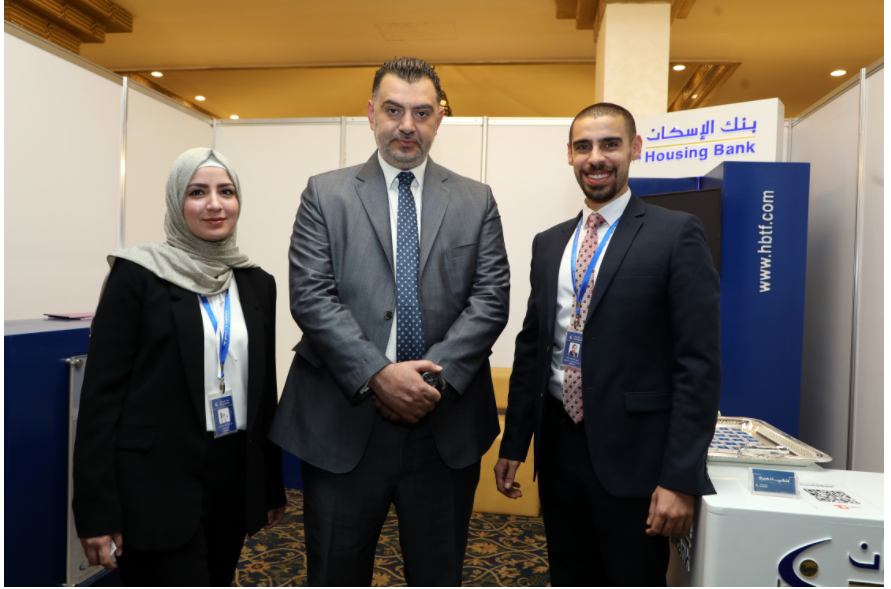 In line with its mission to empower fresh graduates with the market knowledge and job opportunities they aspire for, the Housing Bank, the largest and most widespread bank in Jordan, has announced its gold sponsorship of Akhtaboot's 10th Job Fair 2019, taking place at Al Hussein Youth City in Amman, on September 22 and 23.     
Representatives from the bank welcomed job seekers at a dedicated booth area where they gave an overview of the latest employment trends in the banking sector, as well as the available job opportunities at the bank. Visitors were encouraged to submit their CVs and job applications for jobs at the bank directly at the booth.       
As part of its strategy to empower youth and support their professional development, the Housing Bank has been keen on supporting job fairs that target students and young graduates in Jordan in order to introduce them to the latest trends in the job market, as well as any available job vacancies at the bank.
In addition to supporting sustainable development in Jordan, the Housing Bank is committed to playing an active role in providing young and eager Jordanians with job opportunities that allow them to apply their skills, achieve their potential, and fully develop their capabilities.