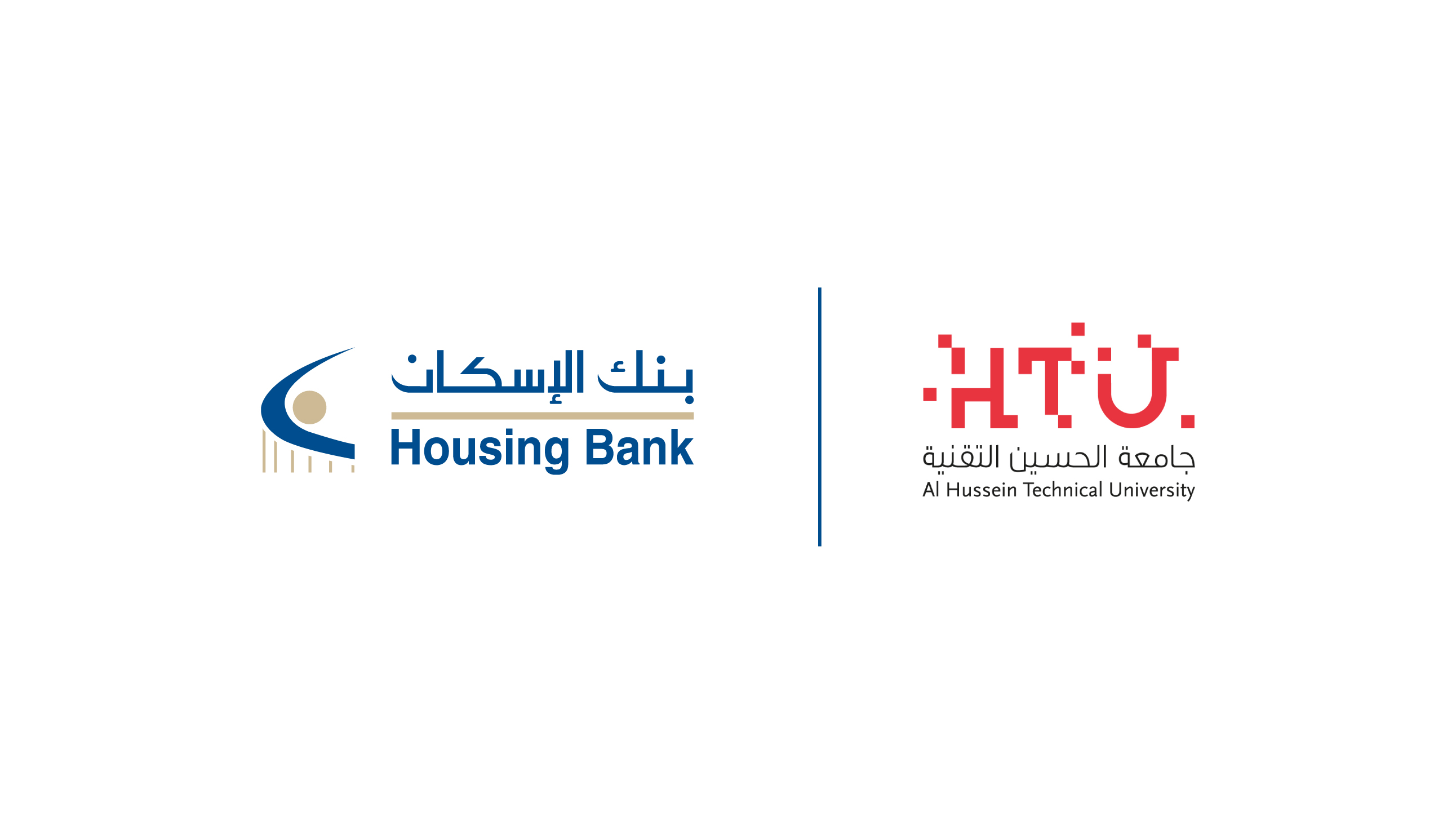 The Housing Bank- the most widespread bank in Jordan - announced two scholarships for the years 2022-2025 to students at Al Hussein Technical University (HTU), one of the Crown Prince Foundation initiatives. This is in line with the Bank's social responsibility strategy to support quality education in the Kingdom.
Under these scholarships, the Bank will cover the tuition fees for two bachelor's degree students in cybersecurity, data science, artificial intelligence, and computer science. The scholarships will be chosen based on academic excellence in addition to meeting the standards and conditions agreed upon by the bank and the university.
Housing Bank CEO Ammar Al-Safadi said, "At the Housing Bank, we believe in the education sector as a key pillar of growth and development. Therefore, in line with our social responsibility strategy, our focus during the past years has been on supporting this sector. Al Hussein Technical University holds a prominent position among Jordanian universities; therefore, these scholarships support the university's efforts in finding a distinguished educational model that contributes to creating job opportunities for Jordanian youth, which strengthens our communication with this large segment of Jordanian society.
President of HTU Dr. Ismael Al-Hinti expressed the university's gratitude for this Housing Bank initiative, which is known as an avid supporter of the education sector and its positive impact on creating sustainable and comprehensive development. This partnership between the Bank and the university is a prime example for private sector companies and educational institutions.
Dr. Al-Hinti pointed out that Al-Hussein Technical University seeks to develop a distinctive technical education model in Jordan, in addition to providing the local and regional labor market with trained and qualified youth in the fields of engineering and technical computer science.
The Housing Bank believes in motivating and supporting students to complete their academic education which will ensure their qualifications when entering the job market. Annually, the Housing Bank partners with like-minded institutions to offer outstanding students the Housing Bank Scholarship, which covers university fees and tuition.