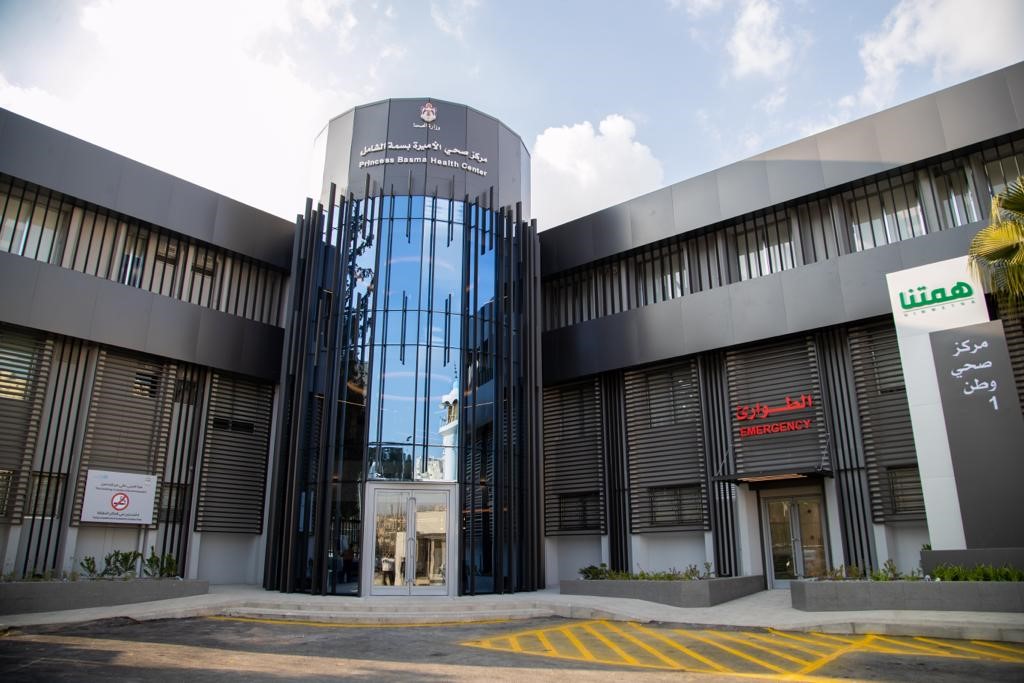 The Housing Bank participated in supporting the project to renovate and develop the Princess Basma Comprehensive Health Center in Ras Al-Ain, as part of its long-term sustainable commitment towards corporate social responsibility, one of which is supporting the health sector in Jordan. The project was conducted in collaboration with Himmetna Charitable Association, which was recently inaugurated by His Royal Highness the Crown Prince Al Hussein.
The initiative is in line with the Housing Bank's strategy to support Jordan's health sector.  Funding the first phase of the Himmetna 3 project, is part of the bank's strategy of contributing to the healthcare system by financing the center's infrastructure and facilities, including medical devices, healthcare facilities, and operational requirements that enabled the center to achieve its goals and mission of ensuring the sustainability of its services and improving its quality to better serve over 250,000 patients, averaging over 22 thousand visitors per month. This is part of the strategic partnership with the Himmetna Charitable Association, in collaboration with the Ministry of Health.
This project is considered a part of the Housing Bank's continuous efforts to support the Himmetna projects, which started back in 2020 with Himmetna 1, where fully operational intermediate care room was prepared for patients from the oncology department in Al-Bashir Hospital. The project provided a model for effective partnerships that serves as a driving force for community development, in which good community health is its foundation.
The Housing Bank strives to become an effective partner for life, whether it is in regard to its banking services or those with a social aspect. Therefore, the bank continues to include additional initiatives that serve the community, creating a positive sustainable impact. A comprehensive and long-term strategy for corporate social responsibility is what the bank is leading, with a firm foundation and flexible elements. These strategies are constantly updated in accordance with the standards that allow them to comprehend the latest developments and needs, as a result, the bank will be able to react accordingly.
It is noteworthy that the Himmetna 3 project, is a component of a private sector-funded initiative to renovate and expand 25 comprehensive health clinics around the Kingdom.