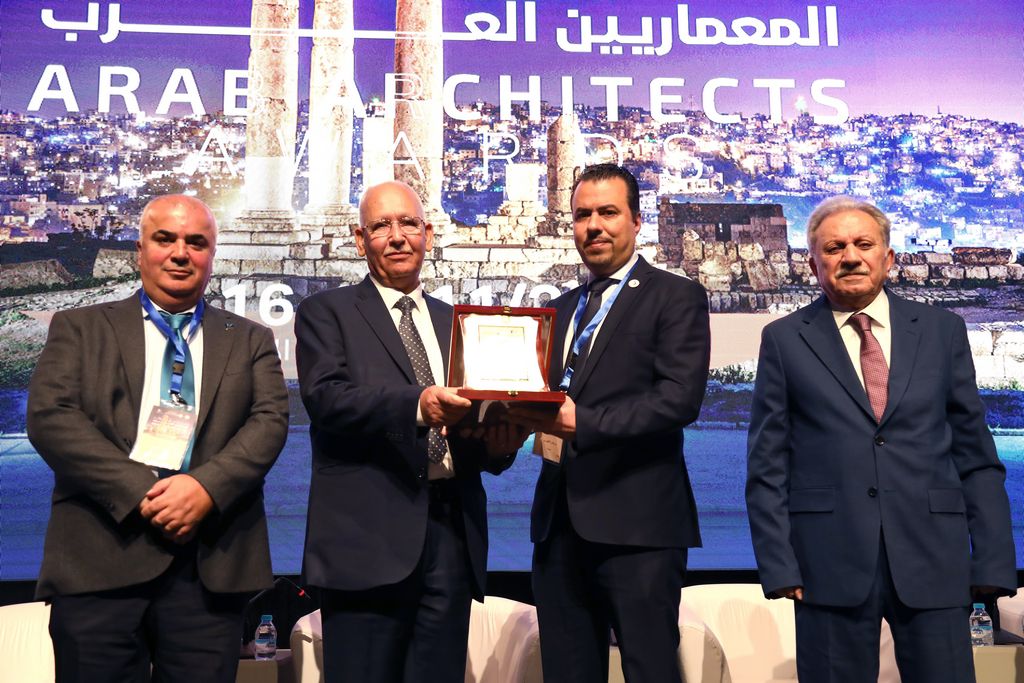 The Housing Bank - the most widespread bank in Jordan - announced its platinum sponsorship of the Arab Architects Awards Festival, organized by the Arab Architects Authority in cooperation with the Jordanian Engineers' Union, at Al-Hussein Cultural Center on the 16 -17 of November.
The festival saw wide participation with architects from various Arab nations from the following sectors: private housing projects, major housing projects, social housing projects, public buildings projects, educational, cultural, artistic buildings, hotel, and resort projects, as well as tourist, recreational, work centers and trade projects.
The sponsorship of this festival comes from the bank's efforts to support major conferences and events that contribute to the advancement of sustainable development. This festival is the most prominent regional event in the field of architecture, highlighting the development and diversity of engineering, architecture, and urban planning projects, aided by the Housing Bank's support of creativity and innovation in the field of engineering and architecture.
The festival provides participants with an innovative space to showcase, produce, and address architectural ideas with spatial and temporal specificities and provides an opportunity for university students in architecture disciplines to interact with elected architects, governors, and participating delegations.