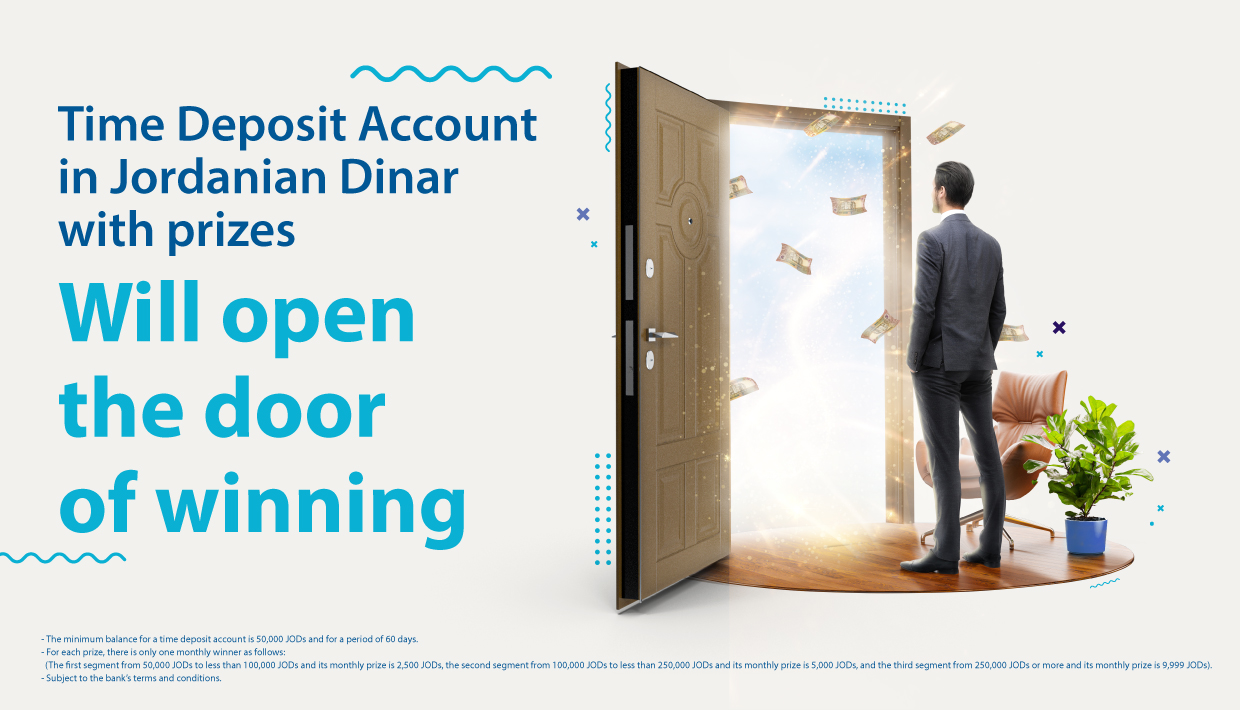 Housing Bank for Trade and Finance, the most widespread bank in Jordan, has announced the launch of the Time Deposit Account in Jordanian Dinar with Prizes Campaign for 2022, which includes one valuable monthly prize for each deposit segment included in the campaign, with a total of three winners per month.


With this latest campaign, Housing Bank is aiming to encourage customers to open a time deposit account, with the possibility to win prizes where the value of the prizes goes up as the value of the deposit increases.


The campaign, (the) first of its kind in the Jordanian banking market, gives Housing Bank customers, both individuals and corporates, competitive interest rates on their deposits, as well as the chance to enter the draw to win valuable cash prizes, with a total of 24 winners for all segments.


The prizes program is divided into three segments, one for new time deposits with a minimum of JD50,000 up to JD100,000 with a monthly prize of JD2500. The second segment has a minimum deposit of JD100,000 and up toJD250,000, with the chance to win JD5,000 in cash, while the minimum deposit for the third segment is JD250,000 and above, with a monthly prize of JD9,999.


Since its establishment, Housing Bank has launched continuously innovative banking services and products, as well as numerous benefits that cement its commitment to strengthening its relationship with its clients. As part of its determination to always deliver added-value services, Housing Bank also offers innovative rewards programs that allow customers to win valuable prizes, through its savings and time deposit accounts, which were launched for the first time in Jordan in 2017.