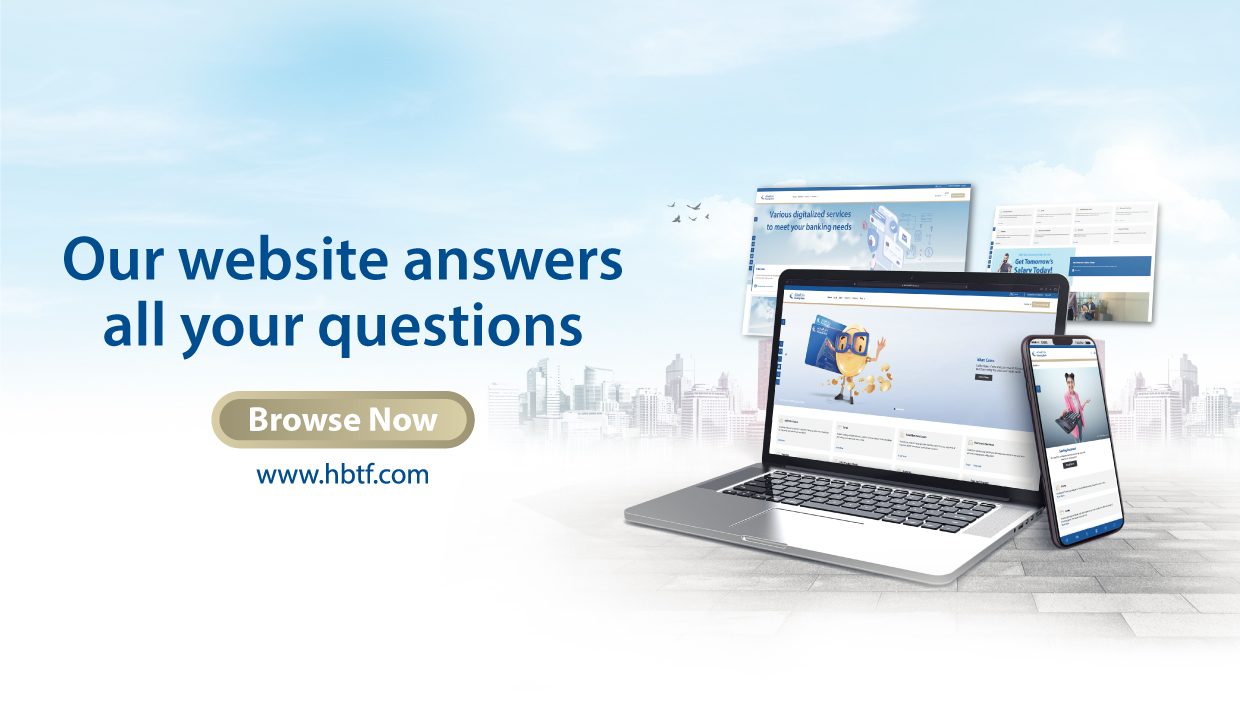 The Housing Bank- the most widespread bank in Jordan - announced the launch of its new website in line with the bank's strategy of digital transformation and innovation. The site, with its advanced and modern interactive design, is available in Arabic and English.
The website is characterized by its ease of use and easy access to information related to the bank's products and services. It has been developed in accordance with the highest quality web technology standards as it has taken advantage of responsive modern design technologies, digital transformation tools and artificial intelligence in employing advanced applications, which provides users and customers the opportunity to communicate and interact with the bank's services within an interactive stimulating platform.
The Housing Bank launched the new website within its framework to provide the highest levels of electronic banking service to its customers conveniently, giving them an easy and secure user experience. The site can be browsed from all types of devices, including laptops, tablets, and various smart devices.
The website allows visitors to view the bank's various services and products as well as everything related to the bank's private library of annual, sustainability, and financial performance reports as well as the bank's news and activities. The website also includes a Google Maps integrated ATM locator and a credit card and direct payment card section issued by the bank, making it easier for the customer to compare and choose between the two cards. 
The site has been supported by advanced technological features and tools to facilitate the process of using the website. It includes an advanced electronic search engine for properties on sale in a way that makes it easier for the customer to choose an appropriate property, with the ability to send and submit suggestions and inquiries at any time to the frequently asked questions. The new site has also been updated to include automated reader tools to enable the bank's special needs customers to browse easily and conveniently.
This step reinforces the bank's leadership in the digital transformation field and provides innovative digital banking services to its customers within a series of updates adopted by the bank to keep up with digital transformation in the banking sector. The bank has previously launched the new digital self-service branch (Iskan engage) and purchased 185 ATMs that provide new quick and easy quality services to its customers without the need to visit branches.
The new credit card and direct payment cards in all categories have been developed to include new contactless technology, while offering a distinctive modern design bearing the image of the new bank building. An updated version of the Iskan Mobile application and the Iskan V-Card automatic and immediate issuing service that can be issued through Iskan Online or the application has been launched, in addition to the many advanced services and technologies that keep up with the rapid changes of the digital age.