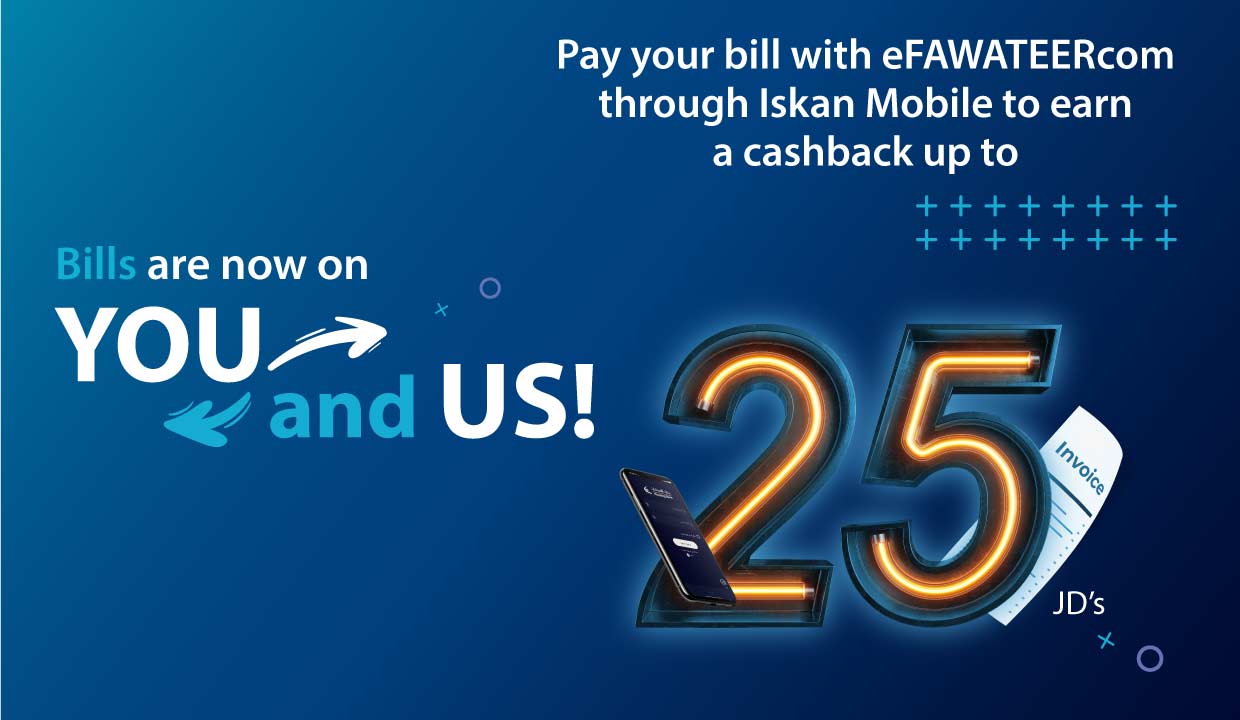 The Housing Bank, the most widespread bank in Jordan, has launched a cashback campaign for customers who pay their bills for the first time using the eFAWATEERCOM service via the Iskan Mobile App.
This is a continuation of the bank's efforts to support the Kingdom's digital transformation process and transition to a digital economy.


The campaign will run from 29/5/2022 to 29/6/2022 and will offer individual clients a cashback of up to 25 JDs of the billvalue when paid for the first time with eFAWATEERcom via Iskan Mobile.
This campaign comes as a continuation of the bank's visions in encouraging customers to use the electronic services provided by the bank to meet their needs.


Customers can pay their bills through eFAWATEERcom 24/7, instantly and with minimal effort, using a variety of electronic payment channels.


The Housing Bank has made significant in terms of digital transformation in recent years, having launched its new website with its advanced and modern interactive design at the end of last year, as well as previously  launching the new digital self-service branch (Iskan engage) and purchasing 185 ATMs that provide new quick and easy quality services to its customers without the need to visit branches.

New credit cards and direct payment cards in all categories have been developed to include new contactless technology, while providing a distinctive modern design bearing the image of the new bank building. In addition to the launch of an updated version of the Iskan Mobile application, and the Iskan V-Card automatic and immediate issuing service that can be issued via Iskan Online or the application, as well as to many advanced services and technologies that keep up with the rapid changes of the digital age.