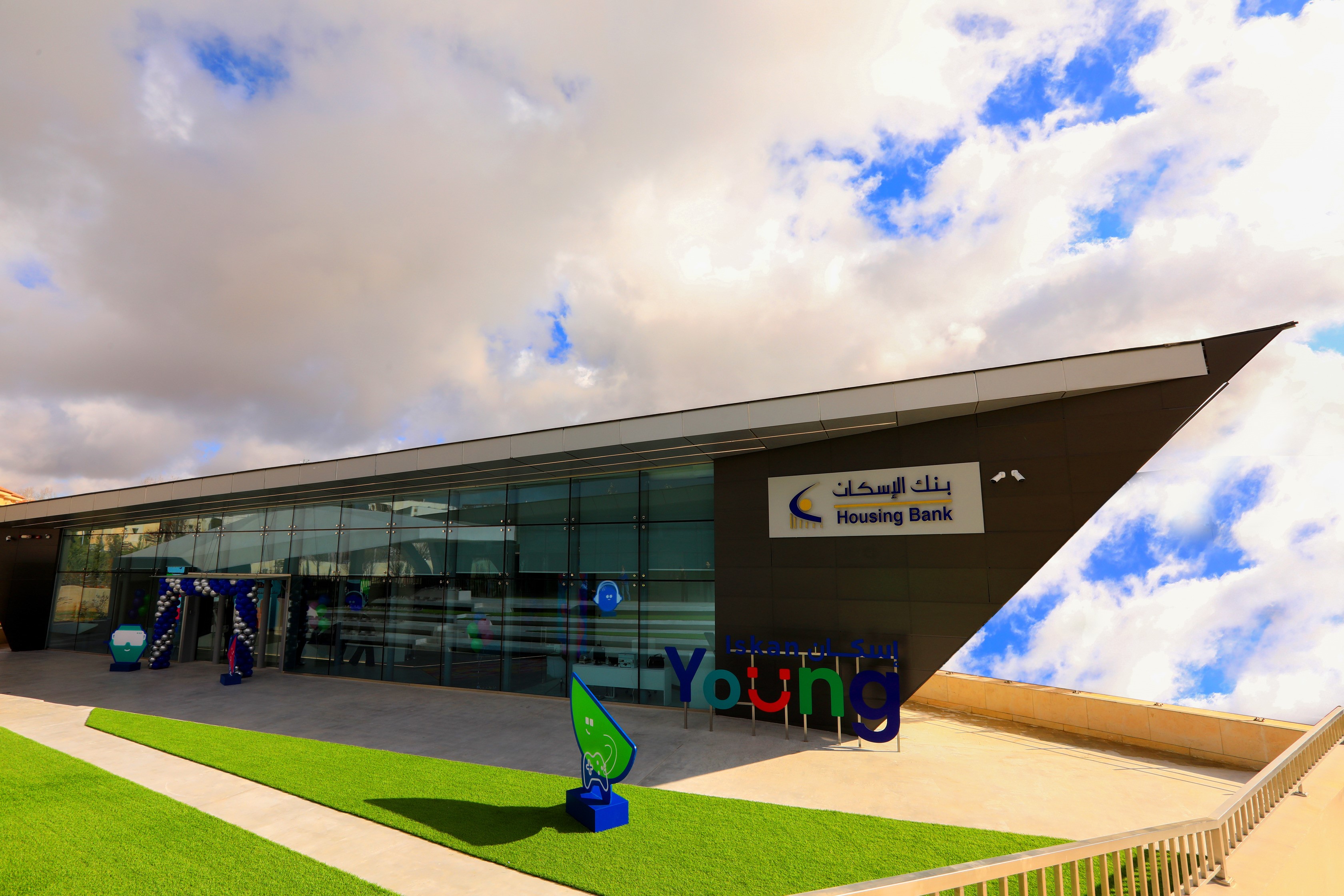 As part of the Housing Bank's branching strategy, which aims to reach out to customers in various areas and across all segments, the Chairman of the Board of Directors of the Bank, H.E. Abdel Elah Al-Khatib, inaugurated the newly upgraded Iskan Young branch, which is located inside the Housing Bank Park, in the West Amman neighborhood of Abdoun. The event was held in the presence of the Bank's CEO, Ammar Al-Safadi, and representatives from the senior and executive management. The branch offers clients aged between 7 to 17 an exceptional and incomparable interactive banking experience and is regarded as a quantum leap in the level of banking services provided to this age group.
The new Iskan Young branch is a valuable addition to Housing Bank's extensive network of branches spread throughout the Kingdom, as it is distinguished by its location and modern and digitalized design, which simulates the bank's digital transformation process. Inside the branch, Iskan Young includes interactive and entertainment digital screens, tablets, and robots, as well as outdoor games.
Customers, between the ages of 7 to 17, will get the opportunity to experience the world of banking technology and digital transformation in a unique way. The interactive digital screens will introduce the numerous products and services offered by the bank, which will lead to a better understanding of the importance of saving. The new branch will also be equipped with various digital tools, that will teach young customers how to conduct proper banking procedures in an easy and simple manner.
The Housing Bank's management is keen to ensure all its branches are well-staffed with qualified individuals, to ensure customers, from various segments, are provided services with ease and convenience. Additionally, the bank's staff will operate in accordance to customer's needs, requirements, and aspirations.
It is important to mention that this step is part of the bank's strategy of spreading financial literacy to a wider audience and achieving financial inclusion that includes customers of different ages. This was made possible because currently, the Housing Bank is the most widespread bank in Jordan, with 109 branches and offices, and 216 ATM machines across the Kingdom.