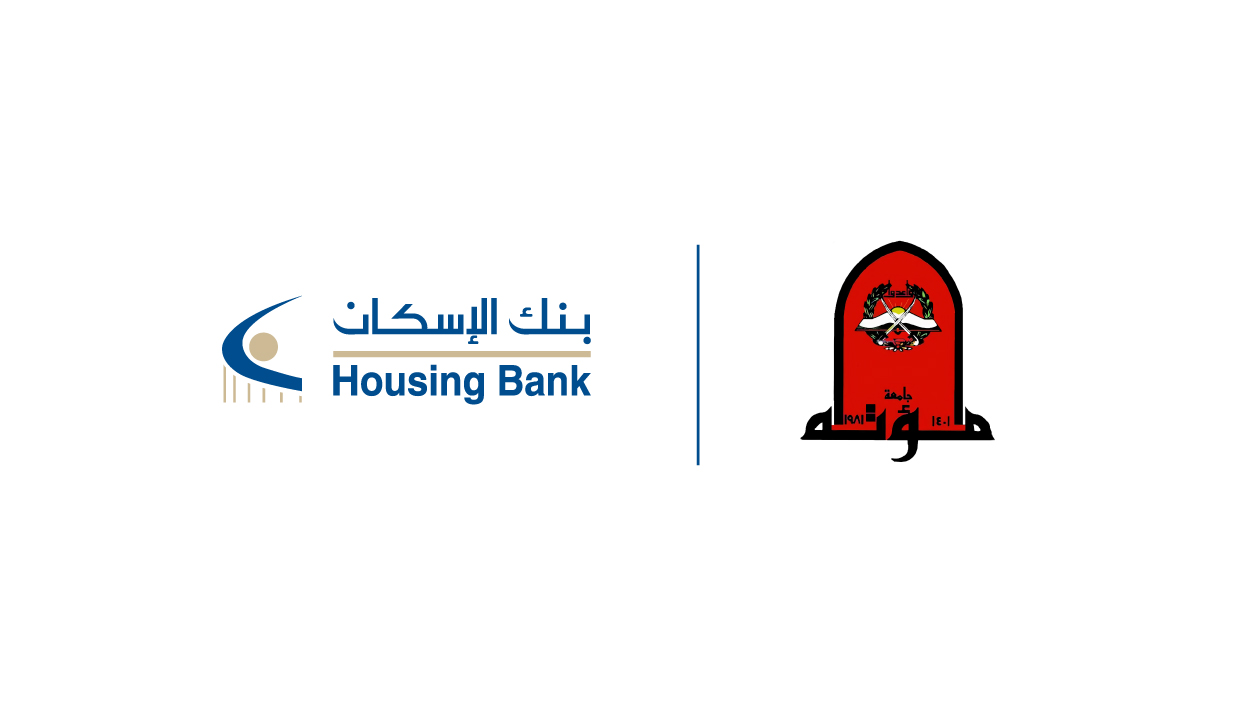 Housing Bank- the most widespread bank in the Kingdom- was recognized by Mu'tah university for its exclusive sponsorship of the Mu'tah Prize for Leadership and Innovation, at a special ceremony which was held in the Deanship of Student Affairs theatre at the university.
The Bank's sponsorship of the Leadership and Innovation Award launched by Mu'tah University in Karak and southern governorates, is in line with the awards objectives of encouraging students to develop their entrepreneurial ideas and helping them implement them, thereby reducing poverty and unemployment issues by establishing pioneering and innovative projects to provide jobs in these governorates.
As one of the largest Jordanian banks operating in the Kingdom, Housing Bank believes in the importance of playing its active role in the community by supporting various activities and events, especially those dealing with education, innovation, and leadership. It works to develop and enhance students' skills in all their university disciplines, which facilitates discovering creative student talents that will play a prominent role in strengthening the country and achieving a better future for its children.
The University's Center for Leadership and Innovation launched its first edition in 2019, in line with Jordan's 2025 Vision, the National Strategy for Human Resources Development 2016-20125 and the content of His Majesty King Abdullah II's 7th Panel, which emphasized the focus on innovation in entrepreneurship, providing young people with knowledge, skills and supporting talents and innovation.
Through the services and opportunities offered at the university, the entrepreneurship strategy is considered an important turning point for progress and prosperity, economic diversification, and leadership in the region to improve a better understanding for current and future efforts.