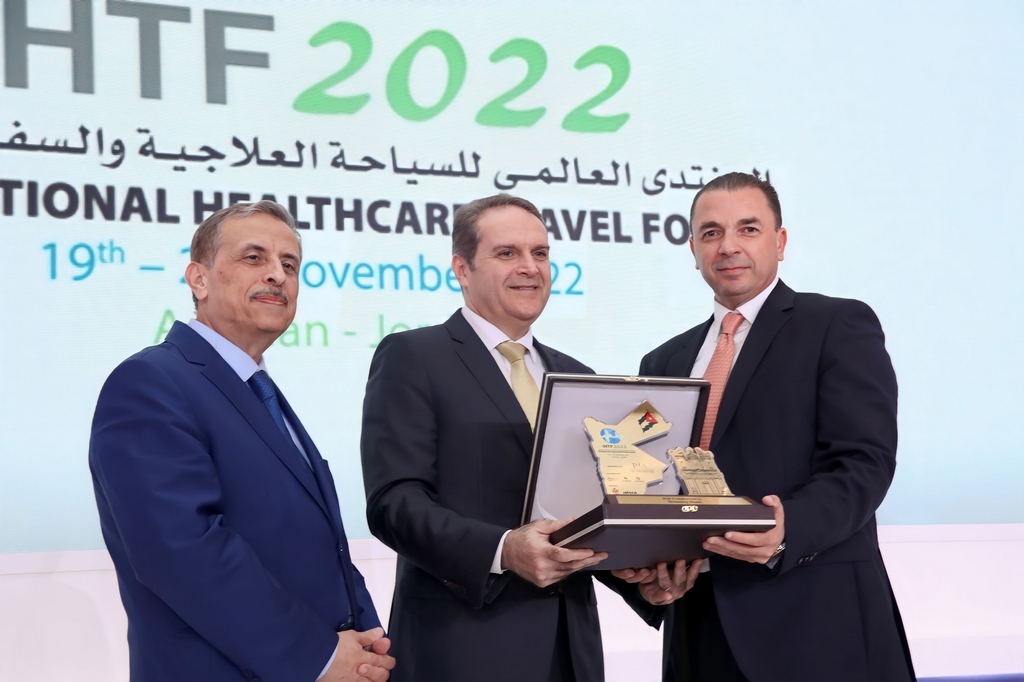 Hospitals Association-Jordan honored the Housing Bank- the most widespread bank in Jordan- for its golden sponsorship of the International Healthcare Travel Forum 2022, which was held under the Royal Patronage throughout November 19-21 at the St. Regis Hotel. The event was organized by the Private Hospitals Association Jordan, in cooperation with International Hospitals Federation, Global Healthcare Travel Council, Arab Hospitals Federation, in partnership with the Ministry of Health and Jordan Tourism Board.
The bank's golden sponsorship for the International Healthcare Travel Forum comes as per the bank's strategy of social responsibility. The forum was the most prominent event in the medical field for this year, in which it witnessed massive participation. More than 700 individuals from more than 50 countries both Arab and non-Arab. Additionally, local, and international organizations specialized in the medical tourism sector, ranging from hospitals to health care centers, to insurance companies, to medicinal companies, to medical equipment, and tourism companies devoted to travel health. This reflected positively on tourists who are visiting Jordan for the purpose of treatment and hospitalization.
The Housing Bank holds an ambitious corporate social responsibility strategy that aims to support and empower numerous sectors of society, including individuals and national organizations as part of its role to commit to its social and national role, that is no less important than its financial and investment roles that it holds in the Kingdom.