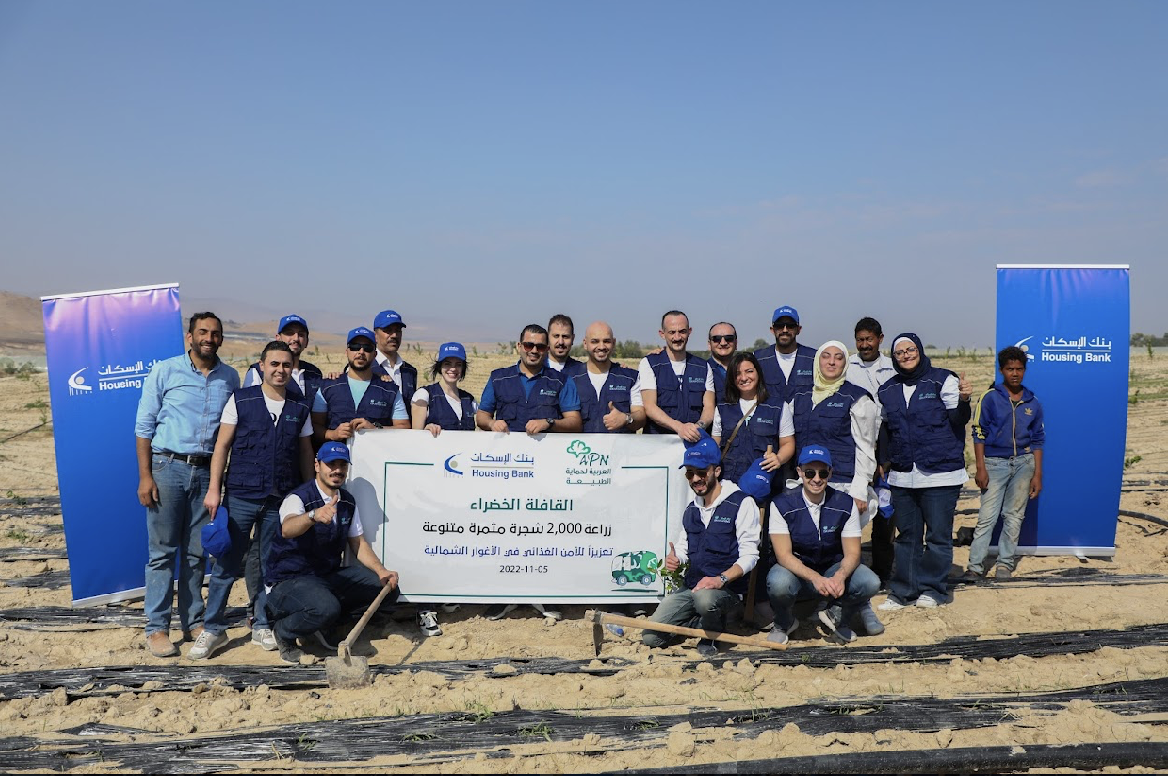 The Housing Bank - the most widespread bank in the Jordan - has announced its continued support for the Green Caravan Program, one of the programs of the Arab Group for the Protection of Nature, by planting 500 fruit trees in Karameh in west-central Jordan from the 2,000 trees donated by the Bank.
The implementation of this initiative, in which a number of the Bank's Iskan Giving Team members participated, is a reflection of the Bank's social responsibility strategy to protect the environment and increase green areas in the Kingdom. It is also a reflection of the strategic partnership between the Housing Bank and the Arab Group for the Protection of Nature (APN), which aims to increase food security, green areas and reduce decertification through planting trees in various regions of the Kingdom.
Through its support for this initiative, Housing Bank emphasizes the importance of enhancing environmental development, raising community awareness and encouraging volunteer work to preserve the environment, as well as the Bank's approach towards contributing to a positive and sustained impact towards sustainable environmental development, as well as its strong interest in preserving the environment.
The Iskan Giving Team (Iskan Al Ata'a), which is composed of volunteer employees, was established to foster a culture of volunteerism among its members and encourage them to participate and engage in social initiatives supported by the Bank in various sectors. In addition, to promoting the Bank's positive and bright image as one of the Kingdom's leading banking institutions which is committed to its national role and social responsibility.
The Arab Group for the Protection of Nature is an independent non-profit NGO, that was founded in 2003 with the aim of protecting natural resources through contributing efforts made to protect the environment in the Arab world and coordinating with all Arab and international bodies and organizations to this end.