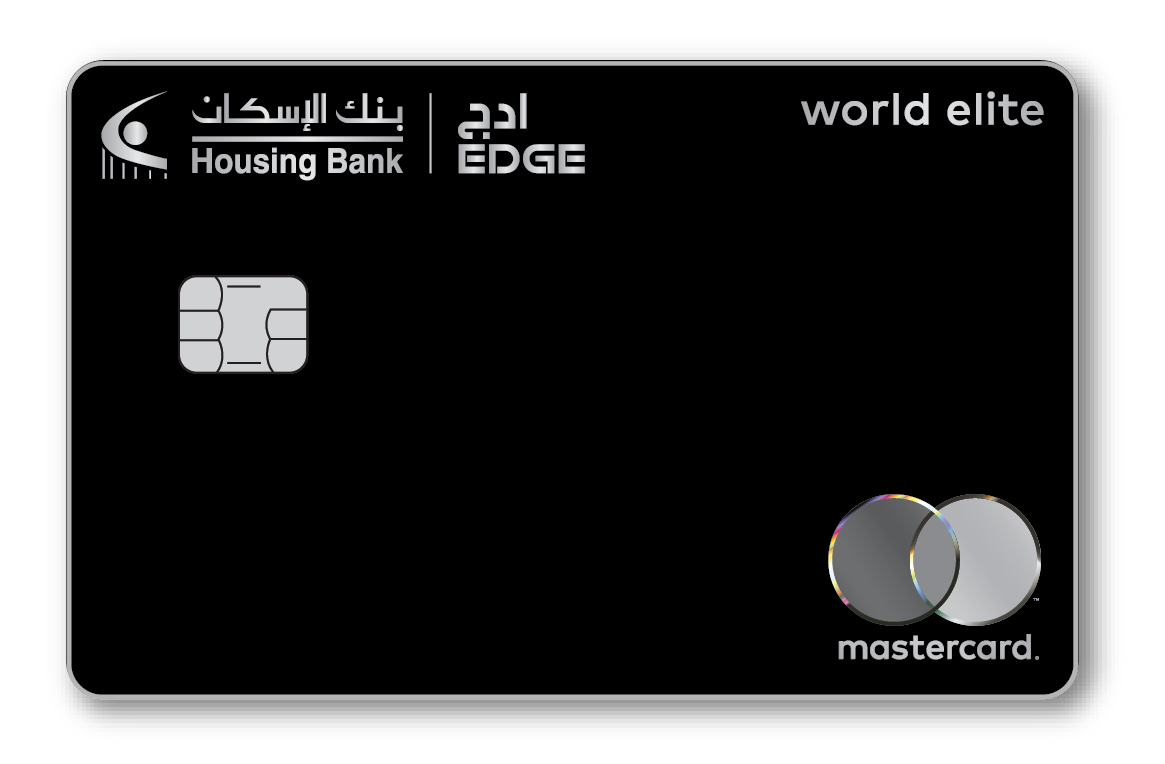 Housing Bank has launched the exclusive metal World Elite MasterCard, a move that is in line with its strategy to provide its leading customers with the latest services in the world of banking. This latest addition to the bank's lineup of products, services and banking solutions is recognized globally as defining the highest standards of benefits, professionalism and exclusivity.
 Housing Bank's branded World Elite MasterCard, a first in the Jordanian market, is the first fully metal credit card crafted with a unique design that offers a host of privileges, including free access to more than 1000 VIP lounges at airports around the world for the cardholder and one guest, hotel and insurance coverage, travel and shopping offers as well as exclusive access to local and international events.
At the launch, Housing Bank Chief Business Officer Vasken Ajamyan said, (As Jordan's leading bank, Housing Bank continuously keeps pace with the latest developments in the banking industry as part of its efforts to provide effective, safe and reliable banking experiences for its clients.) Ajamyan went on to add, (The all-metal World Elite MasterCard is unique in the Jordanian banking market, and is an innovative addition to our credit-card lineup, offering cardholders flexibility in their payment transactions coupled with the highest levels of benefits, safety and protection.)
 Also at the launch of the card, MasterCard Levant Cluster Head Ramzy Al Amary said, (The unveiling of Housing Bank's World Elite MasterCard coincides with Jordan's drive towards digital transformation, with consumers seeking innovative digital payment solutions that are in line with their needs. We are pleased to partner with the Housing Bank for the launch of first metal World Elite MasterCard in Jordan, which offers cardholders a versatile collection of exclusive services and privileges. As a leading international company in the digital payment field, we are committed to understanding and achieving the needs of Jordanians, offering them a faster, safer and more effective method to make their payments.)
 The all-metal World Elite Housing Bank card offers its holders a high credit ceiling as well as around-the-clock access to a personal concierge service through the MasterCard Elite Call Center. In addition, cardholders can secure exclusive reservations at any member hotel in the Relais & Châteaux chain and they have full access to the international Elite Concierge program, which provides full support for VIP clients during travel, including airport concierge services at departure and arrival.  The card also provides cardholders with advantages including insurance coverage, medical consultation services, an exclusive discounts program and immediate enrolment in the Housing Bank's Iskan Coins program.