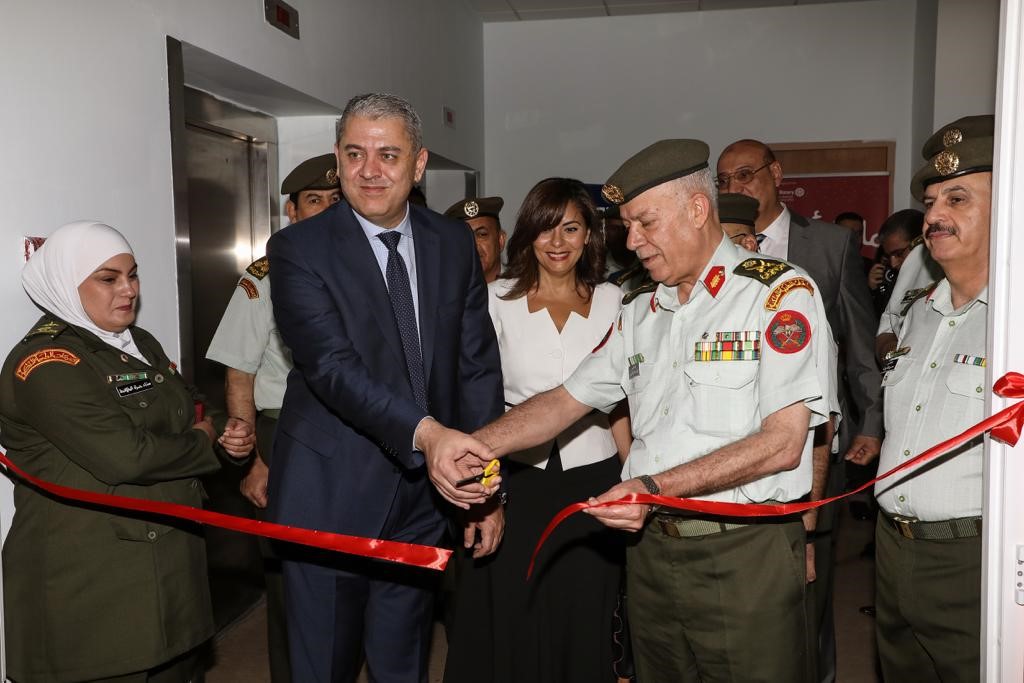 The Housing Bank for Trade and Finance (HBTF) has announced the donation of a lithotripter — a device that uses ultrasonic shock waves to break down kidney stones — to the Queen Rania Al Abdullah Hospital for Children, one of the facilities within the King Hussein Medical Center.
 In conjunction with this donation, the laparoscopic cholecystectomy and urology unit at Queen Rania Al Abdullah Children's Hospital was launched on Monday, July 15, in a ceremony headed by the hospital's Director General of the Royal Medical Services, Major General Dr. Shaukat Tamimi. The ceremony was also attended by the Chief Executive Officer of Housing Bank and several members of the bank's senior management.
The lithotripter provided by Housing Bank is the first and only device of its kind in the Middle East, making use of ultrasonic waves and air pressure to break down kidney stones and allow for their safe passage through the urethra. This allows patients to avoid undergoing invasive kidney stone removal surgeries, which often come with a number of potential complications and side effects, in addition to decreasing in-patient load on the hospital and allowing its medical teams to host and serve more patients.
This donation by Housing Bank falls in line with the bank's long-term strategy to deliver a measurable positive impact on the lives of Jordanians nationwide by supporting critical developmental sectors, including health, education and others, in addition to creating long-term partnerships with key national institutions.
Commenting on this initiative, Hosing Bank's CEO Ammar Safadi praised the unwavering efforts of the Royal Medical Services and the Queen Rania Hospital for Children to provide patients with a full suite of medical services that remain consistently on the cutting edge of key advancements in modern medicine. These efforts, he noted, embody the vision of His Majesty King Abdullah II, who seeks to position Jordan as a leading medical hub in the region.
"At Housing Bank, we strongly admire and appreciate the remarkable services provided by the Queen Rania Al Abdullah Hospital for Children, which provides services that rival those available at leading global institutions," commented Safadi. "This is why we sought to support the hospital's continued efforts to broaden its services through the donation of the region's first lithotripter, which will help reduce the need for kidney stone removal surgeries and bring lasting benefits to medical personnel and patients alike."
The Head of Pediatrics at the King Hussein Medical Center, Brigadier General Ahmed Al-Rimouni, underscored the importance of the lithotripter, which will not only allow patients to avoid major surgeries and their potential complications but will also enable the hospital to serve a larger number of children suffering from kidney and urinary tract stones. According to Al-Rimouni, an additional 200 children per year referred to the hospital from various institutions are projected to benefit from the donation.