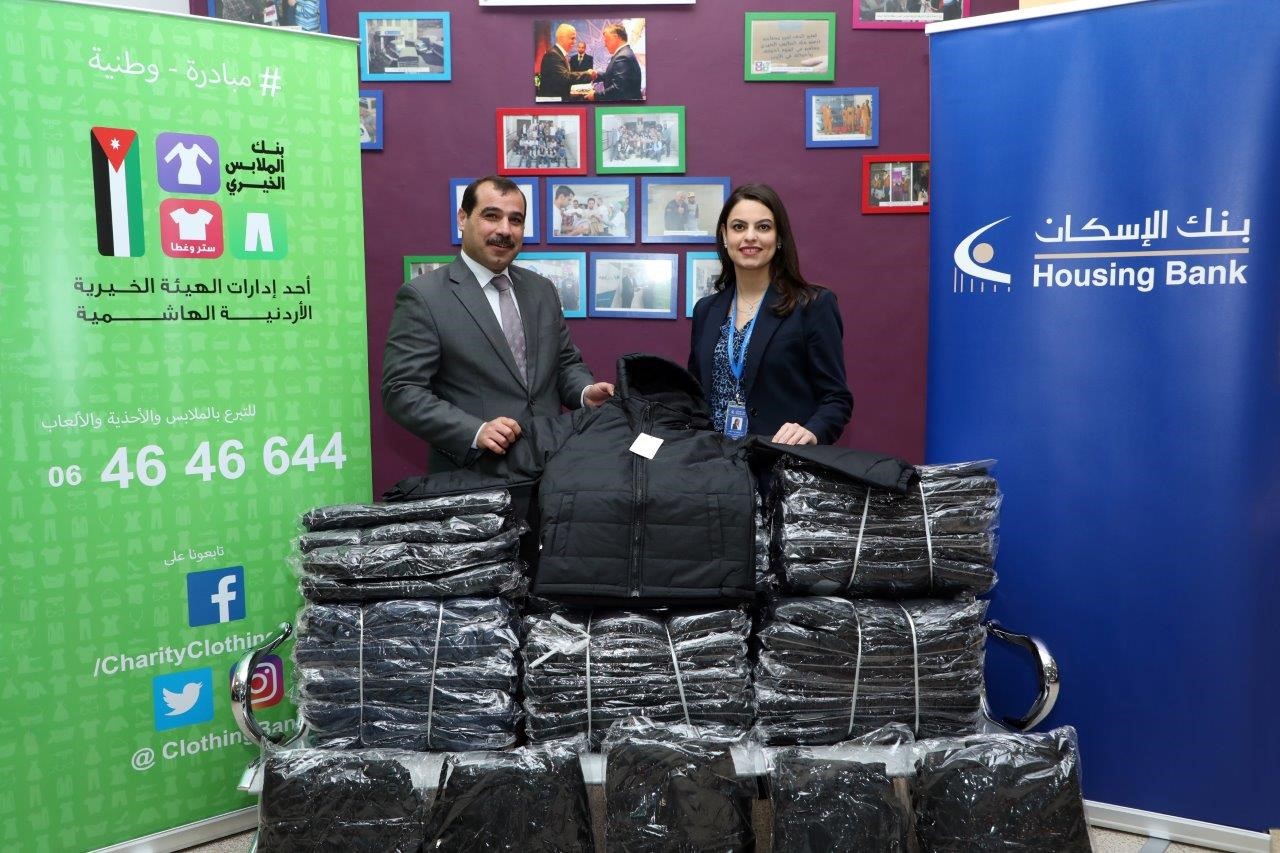 The Housing Bank, the largest and most widespread bank in Jordan, has donated coats to the Charity Clothing Bank, one of the projects of the Jordan Hashemite Charity Organization (JHCO) as part of the Winter Coat campaign. The donation is in implementation of the Housing Bank's social responsibility strategy aimed at supporting humanitarian and charitable initiatives, and aims to strengthen the Bank's relationship with local communities, as well as enhance its humanitarian role by providing assistance and a helping hand to the less fortunate in the society.  
The donation reflects the Housing Bank's commitment to implement a comprehensive and integrated CSR strategy which supports, through its programs, various social initiatives and charities whose positive impact has exceeded the limits of their narrow societies and has achieved clear effects in the society. 
The Housing Bank has praised the efforts of the Clothing Bank, which seeks to provide adequate clothing for less fortunate families throughout the year and across the Kingdom, through a strategic partnership with the National Aid Fund and a group of local associations to reach the largest segment of disadvantaged families.
It is worth noting that the number of the Clothing Bank's beneficiaries is 1,094,210 individuals. The Bank, through its various charity programs, such as the Orphan's Clothing Program, Jacket for Every School Student in Need, Winter Bag, and Senior Citizens Clothing Program, has been able to distribute over 5,406,694 pieces of clothing since its inception in 2013.